Parents and families are a vital part of the Rhody community. They play an integral role in preparing students for success, both during their time at URI and after graduation. We invite you to join the Parents Council for unique connections to other Rhody families and University leaders, as well as opportunities to enhance the academic experience for all URI students.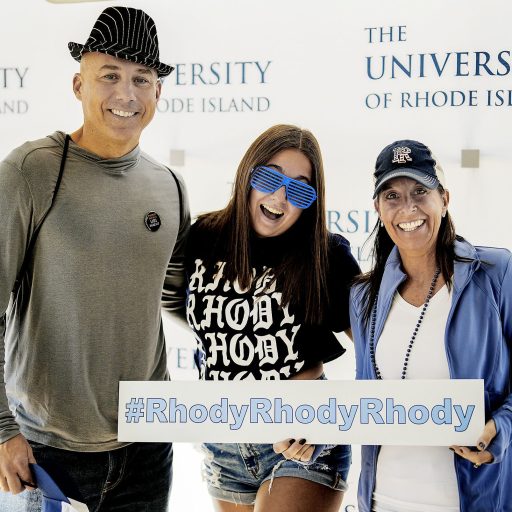 More About the Parents Council
Members of the Parents Council are leaders among URI families, committed to improving the educational experience for their student and for others. Council members have opportunities to represent student and parent interests to University leaders, meet other families with similar interests, and support the areas of URI that matter the most.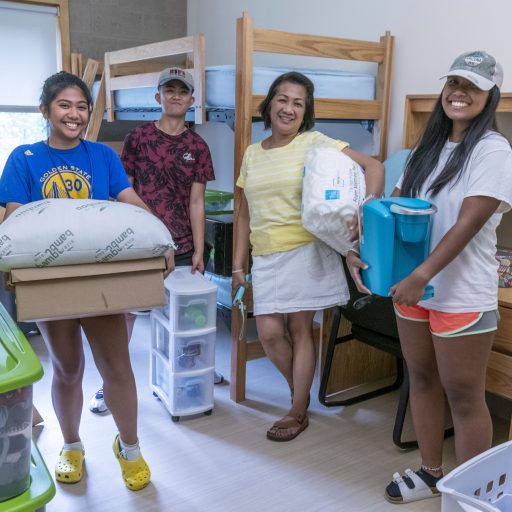 Joining the Rhody Community
We have gathered useful information to ensure a smooth transition to life at URI for your student. Visit the Rhode to Becoming a Ram for important dates, a checklist for new students, and helpful tips.
Studies show that students are more successful when they join clubs, organizations, and activities. Encourage your student to get involved! The Student Alumni Association is always welcoming new members and provides leadership and networking opportunities while creating lasting memories.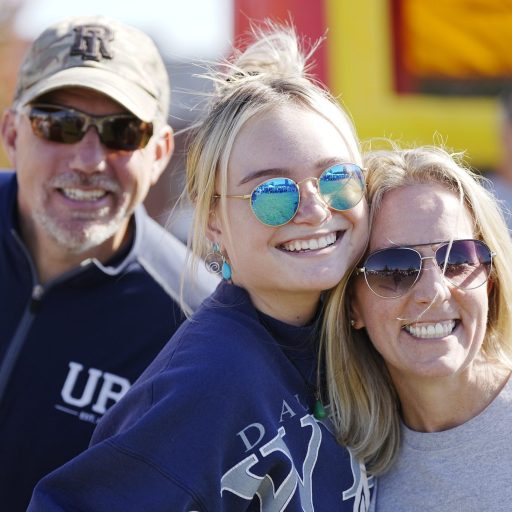 Campus Connections
We're here to help you find the right person to talk to, on any topic that matters to you. Please feel free to get in touch with us or explore some of the departments dedicated to assisting your student's journey.
Ways to Give
There are many options for any URI parent looking to support students in need. Some of the most direct and immediate areas include RhodyNow:Scholarship, which provides financial aid when students need it most, and the Students First Fund, which can help students cover basic food and housing costs in an emergency.