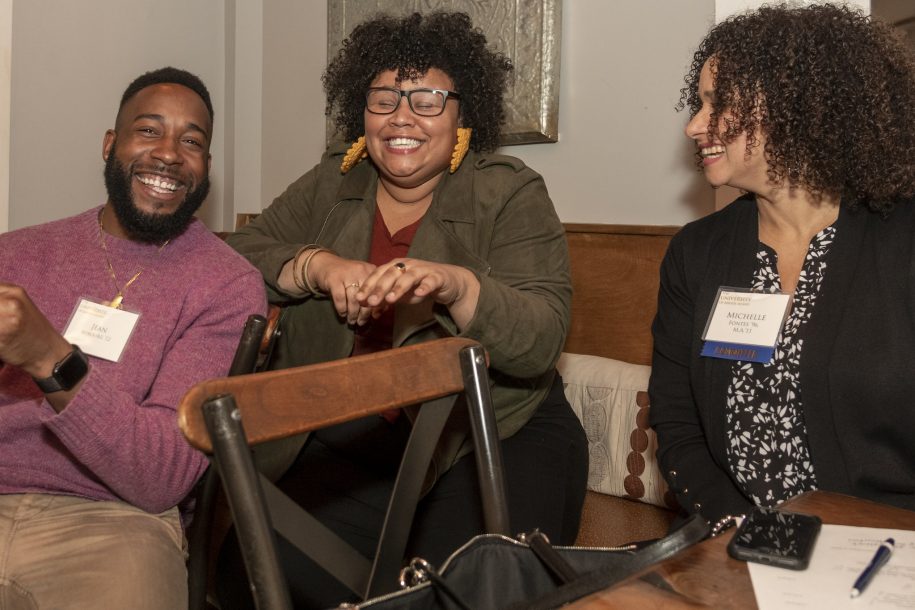 Welcome to Your Alumni Community
Congratulations on your URI degree. As you take the next step in your journey, you join a worldwide community of 140,000 URI alumni. You can rely on them for meaningful personal and professional connections throughout your life.
You'll find many ways to stay connected to your friends, peers, and the University—through social events, reunions, and networking opportunities.
Support for Your Career
The alumni community is available to help you along your career journey. You'll find hundreds of alumni ready to offer advice within URI CareerConnect, which matches you with alumni advisors based on degree, field, and location.
Alumni Career Services also offers webinars and workshops focused on planning, job searches, resumes, interviews, professional development, graduate school, and more.
How to Stay Involved
Join a regional network or alumni council, such as the Young Alumni Council, Alumni of Color Network, or the Women's Leadership Council.
Follow @AlumniURI on social media. We post events, activities, giveaways, and more on Instagram, Facebook, Twitter, YouTube, and LinkedIn.
Update your info. We'll send news and event invitations to your email and The University of Rhode Island Magazine to your mailbox. Make sure we have your post-graduation email and mailing address by filling out this form.