About Us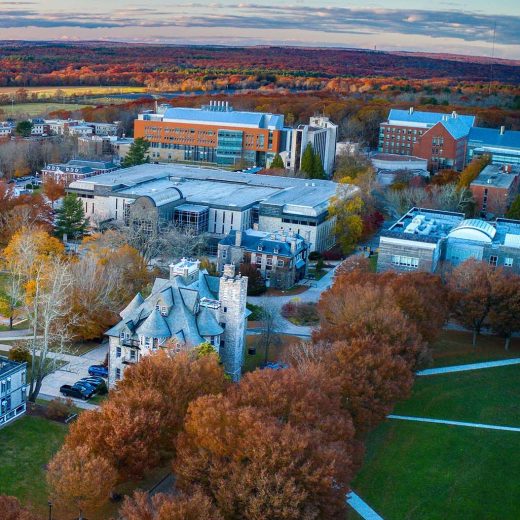 Advancing URI
University of Rhode Island Foundation & Alumni Engagement (URIFAE) secures and manages contributions from alumni, parents, corporations, foundations, and friends on behalf of the University of Rhode Island, engages alumni through programming and communication, and establishes collaborative relationships with companies to encourage access to University resources through the Business Engagement Center.
New commitments combine with distributions from the endowment (managed by URIFAE) to provide the University with funding for scholarships, faculty, academic programs, and new initiatives to enrich the URI experience. We are grateful to the individuals and organizations whose generosity advances the University's commitment to excellence, diversity, and innovation.
URIFAE President Lil Breul O'Rourke leads these efforts under the guidance of a volunteer Board of Directors and in concert with University leadership.
Our Mission
The mission of the organization is to inspire and steward philanthropic support benefiting URI and to inform and engage alumni as committed partners of the University, its mission, and traditions. In all its activities, URIFAE strives for core values of transparency, integrity, collaboration, accountability, and respect.
Our Vision
We aspire to be a leader in university development in order to further the University of Rhode Island's pursuit of excellence.
Our History
The University of Rhode Island Foundation was established in 1957 and serves URI as an independent 501(c)(3) corporation charged with raising and managing private support for the University. With an original charge of managing the University's endowment, the Foundation became responsible for all URI fundraising activities on January 1, 2008.
On July 1, 2019, the Foundation joined with the URI Alumni Association, which had been incorporated in 1932, to become URI Foundation & Alumni Engagement and better serve the University and alumni.
Learn more about university foundations through the Council for Advancement and Support of Education (CASE).