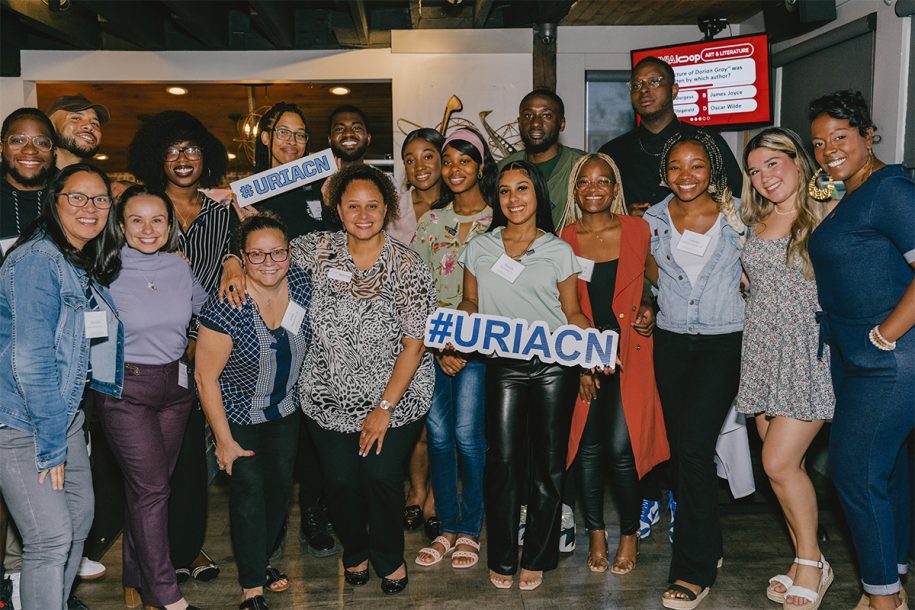 The URI Alumni of Color Network (ACN) provides personal and professional development, networking, advocacy, and community-building opportunities. As an ACN member, you will have the opportunity to:
Connect with alumni, students, and the URI community at events throughout the year.
Build community through social and cultural experiences and partnerships with other groups.
Improve the lives of people living in our communities through service and outreach.
Mentor students and alumni, providing guidance and insight to the challenges professionals of color may face each day.
Learn from ACN members, alumni, faculty, and staff and share your own experiences at panel discussions and other events.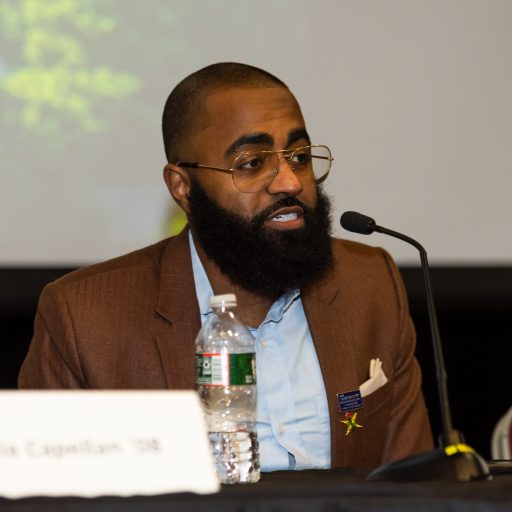 Get Involved
ACN's purpose is to build community and empower current scholars and alumni. There are many ways to get involved:
Join the Conversation
The ACN Committee holds monthly evening meetings to plan events and programs. If you would like to attend, contact Assistant Director Kate Vani at kathryn_vani@uri.edu.
ACN Committee meetings for the 2023-24 academic year will be held on November 15, December 13, January 17, February 21, March 20, April 17, and May 15.
ACN Scholars Fund
Support students with your gift to the ACN Scholars Fund. This permanent endowed fund provides assistance to undergraduate or graduate students of color who have demonstrated financial need and who have a GPA of 3.0 or higher.
Annual Events
ACN hosts meetups and professional development events throughout the year. Check the calendar of events to see what's coming up. View photos from past events.

Alumni of Color Network New Member Form
As part of the ACN community, you can meet other alumni, expand your network, and continue your personal and professional growth. Fill out this form to join the community and receive updates about our meetings and events.