Back to all News & Stories
Class of 1970 Comes Together to Make Historic Contribution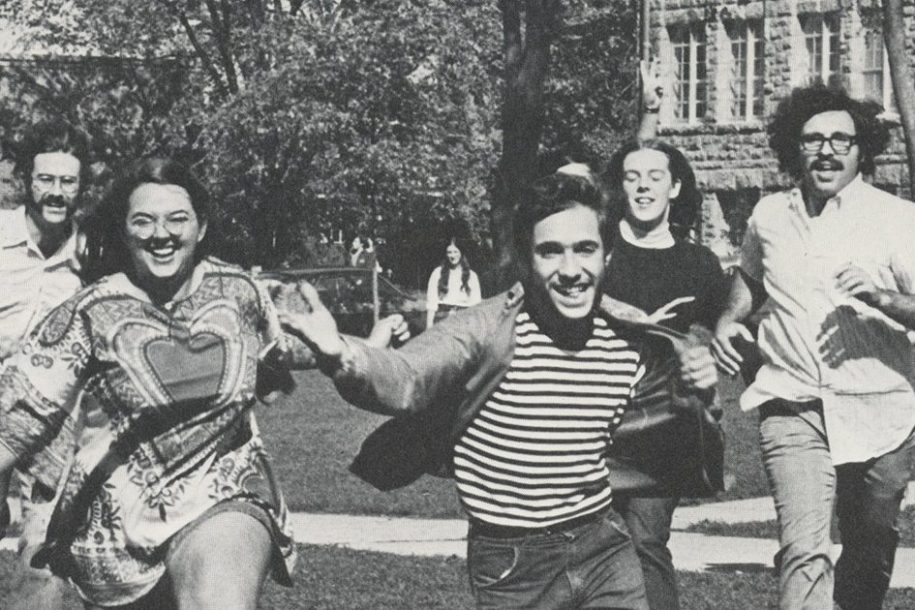 Classrooms were empty in the spring of 1970 and grades were offered as pass-fail. Commencement exercises were up in the air. There was political tumult due to the Vietnam War and anti-war protests. It was a time of unrest for the nation and the students at URI.
Fifty years later, the Class of 1970 was supposed to march in Commencement as part of a three-day reunion celebration, and all their events were cancelled due to COVID-19 restrictions. Protest marches were taking place across the country. And again, the nation was experiencing unprecedented change.
In the midst of this, or maybe because of the remarkable similarities, the members of the Class of 1970 raised more than $3 million for their alma mater—more than triple the amount ever raised by any reunion class.
"The spring of our senior year, URI students voted for a strike due to the invasion of Cambodia and the killing of students at the Kent State protests," said Al Divoll '70, chair of the reunion committee. "We were unsure about having a Commencement. Because there was so much change during our four years at URI, I was surprised at how people came together for our reunion gift—169 people. We did get two major gifts that enabled us to hit $3 million, but I also think the participation of so many people from our class is extremely important.
"

There were two members of the class who gave $2 million, which laid the foundation for this incredible success, and 167 other class members raised more than $1 million, which is the largest amount ever raised by a reunion class (Class of 1969 had previously set the record of $1 million for their 50th reunion). Geraldine Barber and her husband Gregory focused their $1 million gift in support of URI Athletics and a new basketball practice facility for the men's and women's teams. "We want to see the University's athletic excellence contribute to greater national and international recognition," said Geraldine Barber.
Marilyn Zartarian '70, a member of the reunion committee, described her four years at URI as transitional and colorful.  "We entered URI abiding by Blue Book regulations and left wearing red armbands that marked the student strike. I think the passion, compassion, and empathy our class demonstrated back then were demonstrated again with our reunion gift. The University allowed us to grow and become thinkers. I am so proud of how we showed our gratitude."
"We started planning our reunion in the spring of 2019," said Rick Strickhart '70, another member of the reunion giving committee. "While I'm still close friends with people I met at URI, serving on the reunion committee was an opportunity to reconnect with other people I had known at school. Then when the pandemic hit, it was such a disjointed year. I was surprised at how we came together in spite of the challenges.
"Although our reunion class didn't get to march since there wasn't a traditional 2020 Commencement, the video offering advice to the Class of 2020 was our way of commiserating with them. Our senior year shared some similarities with theirs." The Class of 1970 did have a virtual reunion with Provost Donald DeHayes as the speaker, and reunion committee members still plan to get the class together when it is safe to do so. They want to celebrate in person and on campus.
You can read more about memories from the Class of 1970.