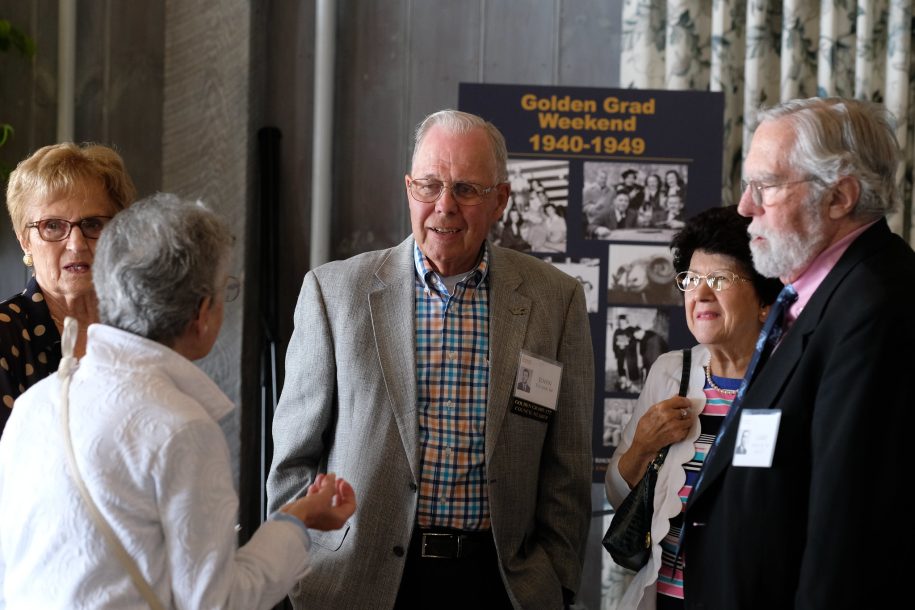 Golden Grad Weekend is a chance for all alumni who graduated more than 50 years ago to reconnect, share memories, and enjoy a taste of what URI has to offer today.
Weekend events include tours, classroom presentations, and social activities on the Kingston and Narragansett Bay campuses as well as the traditional Golden Grad luncheon at the Dunes Club in Narragansett.
Save the date for Golden Grad Weekend 2023!
June 2-3, 2023
Look for more information in early spring.