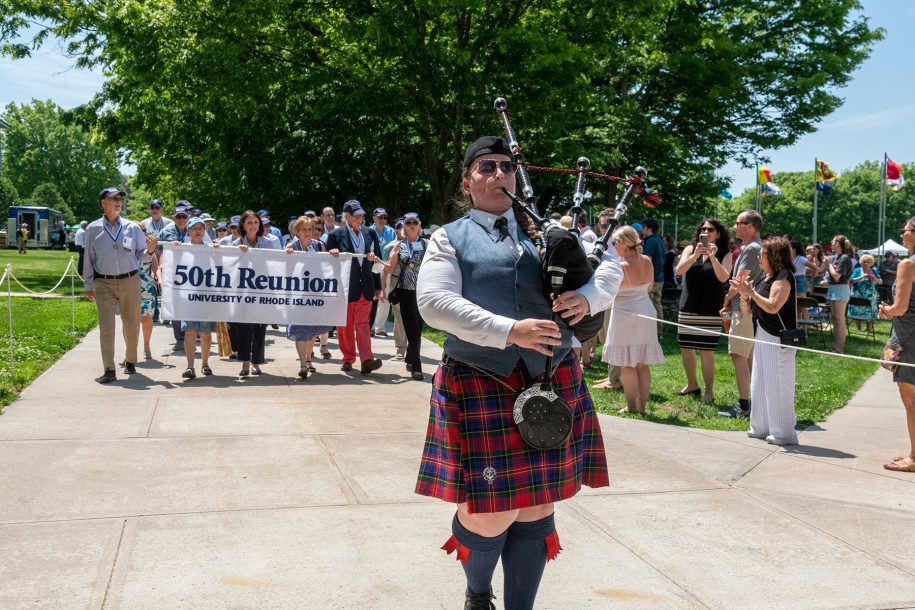 Save the Date: May 17-18, 2024
Come back to celebrate 50 years as URI alumni! The Class of 1974 50th reunion committee is planning a weekend of tours, classroom presentations, social gatherings, and more. Make plans now to be in Kingston next May.
Make a Gift in Honor of this Special Milestone
Direct your reunion gift to the program or area that means the most to you, such as your academic college, RhodyNow, athletics, or an endowment. All gifts count toward the overall class giving total. For more information contact Reunion Giving Advisor Joanne Gemma at 401.874.5514 or joannegemma@uri.edu.
A Heathman Thanksgiving!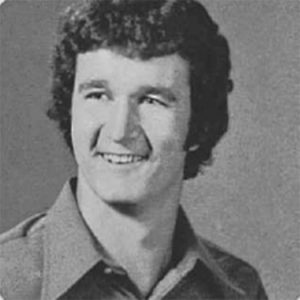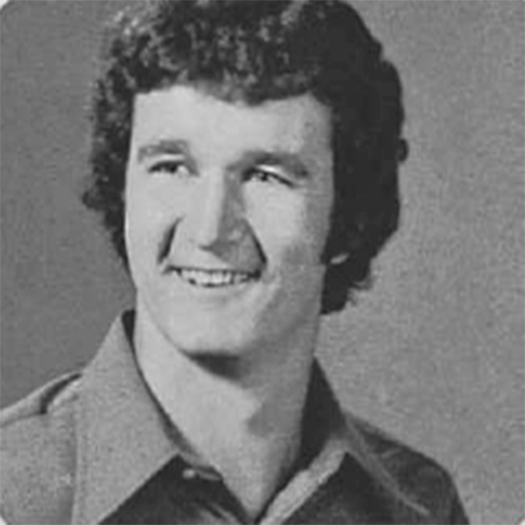 I clearly remember my first day on the URI campus back in 1970. Moving into Adams Hall was very exciting for me, especially since I would be moving in with high school friends. Adams was an older residence facility, and I was hoping for something more modern. When a friend got in touch with me because he was looking for a roommate to join him in the newest dorm, Heathman Hall, I grabbed the opportunity and never looked back. I lived in Heathman for three years and thoroughly enjoyed the experience.
During my freshman year I played on the URI basketball team's JV squad in 1970 and 1971. After 1971, colleges, for the most part, eliminated JV basketball. Playing basketball for URI was a great experience and gave me the opportunity to travel with the team. After my freshman year, I looked ahead to other opportunities.
I fondly remember eating meals with my friends, old and new, in Butterfield Hall. I remember being part of the SEC (Student Entertainment Committee) and helping organize concerts with some great bands. I recall when the first snowfall hit and seeing students sliding down the elephant walk on cafeteria trays. What fun! Wet and cold with freezing hands and feet, we kept walking back up and sliding down. Those memories are still with me!
Without basketball I looked for other things, besides classes, to keep me busy. At some point I discovered photography and found myself taking photos, developing film, and making prints in a photo lab on campus. I spent many hours in a day in that lab.
One other very vivid memory was when I cooked a turkey dinner for 30 friends from Heathman for Thanksgiving during my freshman year. I cooked the entire dinner—a 25-pound turkey with all the fixings—in the dorm's "tiny" kitchen. The dinner was a success and very much enjoyed by all. The interesting thing was that I had never cooked before, though there were many Sundays, growing up, where I would watch my Meme prepare meals for aunts, uncles, and cousins. After cooking that meal, I continued to cook and still do.
Looking back, the saddest day was when I decided to move off campus my senior year. To this day I wish I had stayed on campus. The campus was where I grew up and became part of the college environment and experience.
In all, I thoroughly enjoyed my four years at URI. It was where I developed and matured, and I will never forget my experiences. Go Rams.
— Dr. Kenneth J. Osfield '74, M.S.'89
Do we have your current contact information?
Make sure we have your latest email and mailing address so you receive emails and mailings with details about reunion activities and the commemorative reunion yearbook!
Reunion Committee
Diane Chace Fannon
S. Kent Fannon
William "Bick" Jones
Shandelle (Newman) Kenler
Vincent A. Marseglia
Kenneth J. Osfield
Paula M. Santos
For More Information
Reunion Information: Mary Cairns, Assistant Director, Alumni Engagement, 401.874.4536 or mary_cairns@uri.edu.
Class Gift: Joanne Gemma, Reunion Giving Advisor, 401.874.5514 or joannegemma@uri.edu.
Gift Planning: You can make a significant impact at URI with a planned gift. Some gifts may even improve your tax or financial situation. Contact Linnell Bickford, Director of Development, Gift Planning, at 401.874.4751 or ljbickford@uri.edu.