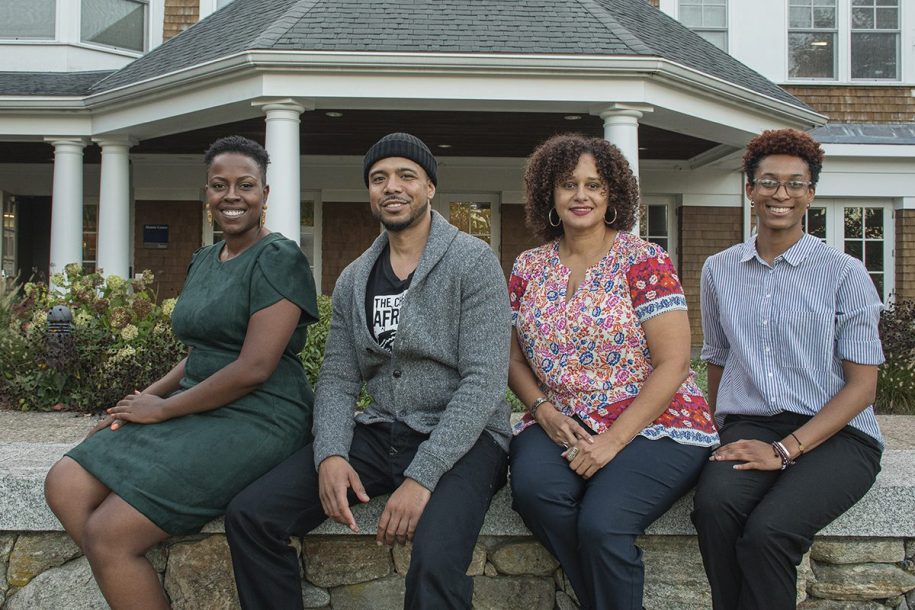 In keeping with their commitment to mentor and connect with students, the University of Rhode Island Alumni of Color Network (ACN) has decided to create a permanent endowed fund known as the Alumni of Color Network Scholars Fund.
The ACN Scholars Fund will support an undergraduate or graduate student of color who has demonstrated financial need and who has a GPA of 3.0 or higher.
"Over the next five years, we intend to raise $50,000 for this scholarship fund," said Sara Monterio '08, co-chair of the ACN and philanthropy chair for the group. "Many members of our group have faced financial challenges in achieving their educational goals. We want to help future generations."
"This decision to create a scholarship is a natural extension of our commitment to inspiring people of color at URI," said Robert Britto-Oliveira '06, M.S. '11, co-chair of the ACN. "It was important to us to help students who show both need and a commitment to their academic performance."
Last year, URI provided $104 million in financial aid, and 77 percent of undergraduates received some form of aid.
The ACN was founded in 2007 to provide personal and professional development, networking, advocacy, and community for alumni of color and students. The ACN makes connections across the URI community through events including panel discussions as well as social and cultural experiences. They also perform service and outreach in the broader community.
You can contribute to the Alumni of Color Network Scholars Fund today at urifae.org/acnscholars.