Back to all News & Stories
Harringtons' Support Expands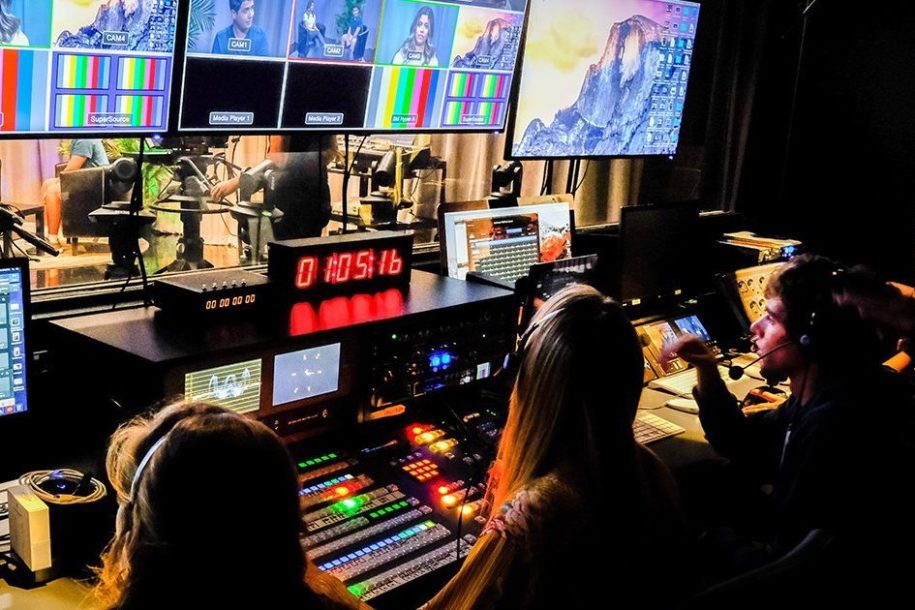 Richard J. Harrington '73 Hon.'02 and Jean Harrington have pledged $4 million to expand the Harrington School of Communication and Media facilities at the University of Rhode Island. This raises the Harringtons' cumulative support for the Harrington School to more than $12 million, driving a decade of rapid enrollment growth.
The gift will support the renovation of the second, third and fourth floors of Ranger Hall, which is home to the Harrington School and a landmark on the Kingston Campus. The College of Arts and Sciences and the University will supplement the build out with an additional $2 million. The expansion will triple the size of the facilities and centralize students, faculty, and staff in one dynamic location.
"Jean and I are committed to supporting the University of Rhode Island's vision for the future and are pleased to invest in innovation and the expansion of the Harrington Hub," Dick Harrington said. "We remain confident in the faculty and leadership in the Harrington School of Communication and Media and are honored that our commitment will support the future leaders and professionals in communication and media."
"By completing the Ranger Hall renovations, we are creating a space that will really shape a community, as well as our students," said College of Arts & Sciences Dean Jen Riley. "The completion of the Hub will solidify the School's reputation as a nationally recognized leader in communication and media education and research."
Established in 2009, the Harrington School comprises programs in digital media, communication studies, film/media, multimedia journalism, library and information studies, public relations, sports media and communication, and writing and rhetoric.