Back to all News & Stories
Fellowship Boost for URI Nursing Graduate Students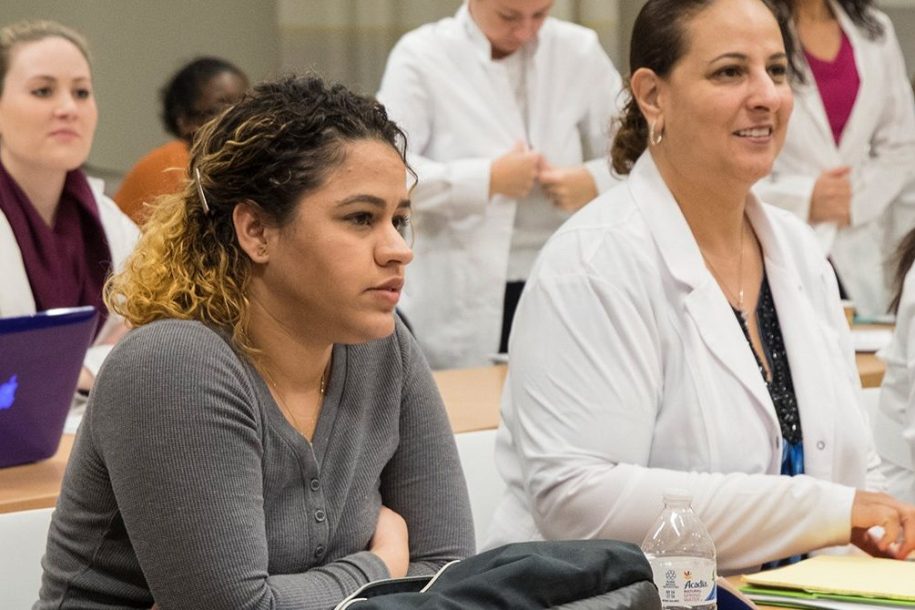 At a time of growing need for nurses, the U.S. is also facing a nursing faculty shortage. The URI College of Nursing is working to address that.
A small group of anonymous donors has committed $600,000 to support the Dr. Donna Schwartz-Barcott and Dr. Hesook Suzie Kim Nursing Fellowship for graduate-level research and professional development. The endowment provides fellowships with a preference for students on the Ph.D. track but will also consider doctorate of nursing practice candidates. The fund aims to develop the next generation of nursing faculty.
An additional anonymous donor has issued a $500,000 match for all new gifts made to the Barcott-Kim Fellowship through December 31, 2022.
This is an important gift, and we are extremely grateful," said Barbara Wolfe, dean of the college. "URI's outstanding graduate nursing programs are built on the excellence and dedication of our faculty. Professor Emerita Donna Schwartz-Barcott is certainly one of the stars who was instrumental in our development. I'm delighted to see her recognized in this way and that the Barcott-Kim Fellowship will expand our graduate nursing program."
According to a report from the American Association of Colleges of Nursing, nursing schools turned away 80,407 qualified applicants from baccalaureate and graduate nursing programs in 2019, with most schools pointing to faculty shortages as a top reason for the rejections.
The Barcott-Kim Fellowship will help build the faculty pipeline by selecting and supporting RNs whose research interest stems from their area of practice. Candidates for the fellowship must demonstrate a commitment to research and teaching and maintain a 3.0 GPA.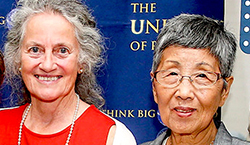 Professor Emerita Kim was a College of Nursing professor from 1973 until her retirement in 2004, and dean of the College from 1983 to 1988. She also was a professor at University of Oslo in Norway from 1992 to 2003. She has been an international researcher and leader in nursing theory development with an emphasis on the nature of nursing practice.
Dr. Schwartz-Barcott has more than 20 years of experience in guiding graduate students, assisting them in building programs of study and mentoring faculty in teaching and scholarly activities. Schwartz-Barcott collaborated internationally with researchers in Finland, Sweden, Norway, and Korea. Her research focused on pain, anxiety, and other central phenomena experienced by patients across nursing care settings; community health; inductive approaches to theory development; and sociocultural influences on health and illness.
The URI College of Nursing is at the leading edge of the rapidly evolving clinical landscapes of health care and the science to improve the lives of others. It offers bachelor's degrees, nurse practitioner master's degrees, doctoral degrees including the doctorate of nursing practice (DNP) and the only nursing PhD program in Rhode Island. In 2021, the URI College of Nursing was ranked number one in New England for federal research funding.
To learn more about funding opportunities or to contribute, contact Director of Development Tim Babcock at 401.874.4909 or tbabcock@uri.edu.