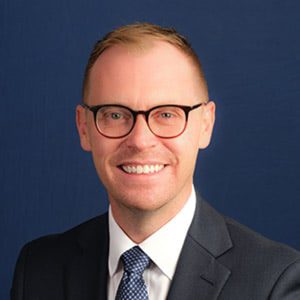 Jeffrey Cabral has joined University of Rhode Island Foundation & Alumni Engagement (URIFAE) as the vice president for development. In this position, Cabral provides strategic vision, leadership, and managerial oversight to all URI college and unit-based major gifts officers, academic and athletics-based fundraising officers, RhodyNow, and planned giving.
In this position, Cabral will also collaborate with deans, program directors, and University staff to identify opportunities and individuals to support the University's priorities and strategic initiatives through philanthropic giving.
"We are excited about the depth and breadth of experience that Jeff brings to this position," said Lil Breul O'Rourke, president of URIFAE. "We have recently increased the goal for Big Ideas. Bold Plans. The Campaign for the University of Rhode Island to $300 million. We look forward to a new perspective and creative strategies that can build on the success of the campaign to this point."
Cabral came from Brown University where he served as senior director of development. He managed a portfolio of principal gift-level donors, a team of major gift officers, and directed regional engagement activities in New York. He also directed fundraising efforts for the $256 million Cultivating Creative Expression campaign as part of the comprehensive $3 billion BrownTogether campaign.
In addition to his work as a fundraiser, Cabral served in various volunteer roles including committee member of the Brown University Public Art Working Group, facilitator for Brown's Advancement Anti-Racist Training Program, and a member of the Advancement Diversity, Equity & Inclusion Task Force.
Prior to Brown, Cabral worked at The New School in New York City where he served as the director of development for Parsons School of Design and director of The New School annual fund and individual giving. Before moving to New York, Cabral was the manager of annual programs and alumni relations for the School of Music, Theater & Dance at the University of Michigan.
Cabral is a Rhode Island native who received his B.A. from Rhode Island College and his M.F.A. at Wayne State University in Michigan.