Back to All Events
Women in Leadership Speaker Series: Silifat Mustapha '97
February 28, 2023
12-1 p.m.
Zoom webinar
(link provided upon registration)
Register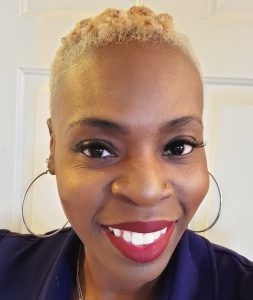 Silifat Mustapha '97, RN, MPH is vice president of nursing and clinical services at Unity Health Care in Washington, D.C. She has held leadership roles in nursing for more than 12 years and has worked in the field for 20+ years. After receiving her B.S. in nursing from URI in 1997, she went on to earn a Master of Public Health from Benedictine University in 2015 and is currently studying for a Ph.D. in nursing at The Catholic University of America, which she expects to complete in May 2023. While she has experience in a variety of disciplines within the field of nursing, her primary focus is in community health for underserved populations. Hear her perspective as a leader in the field.
About the Women in Leadership Series
The Women in Leadership Speaker Series showcases the inspiring careers of highly successful and influential women and provides the opportunity to share their knowledge and experiences with students and alumni. The series is made possible by the URIFAE and the Women's Leadership Council.