Back to All Events
WBB A10 Finals Pregame Brunch
March 5, 2023
10-11:30 a.m.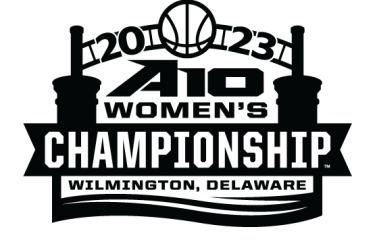 Register
Get ready to cheer for our champions!
Join fellow alumni, parents, and friends before the final game to build Rhody spirit! Get game-ready with brunch with plenty of Rhody spirit.
Choose from these delicious brunch entrées:
Pez French Toast: brandy cherry coulis, brioche, vanilla ice cream, red & black berries, dulce de leche, choice of breakfast meat
Kennett Square Omelette: shredded mixed cheese, onion, mix bell pepper, sautéed portobello mushrooms, black corn salsa, tobacco onions, kimchi aioli, homemade home fries (Veg)
E.B.L.T. River Front Tacos: grilled flour tortilla, house guacamole, lettuce, red onions, bacon, sunny-side up egg, cilantro, arbol sauce
Egg Roll Chicken Tacos: crispy cheese tortilla, grilled chicken, azteca sauce, bacon, beer cheese, tobacco onion, arbol sauce, pickled red cabbage, cilantro
Cost: $20; includes brunch, nonalcoholic beverages, and one drink ticket. Cash bar available.
Register by: Saturday, March 4 at 11 p.m. (No need to register if you purchased a VIP pass!)
Refund Policy
Cancellations received by Sunday, March 5, 2023 will be honored with a full refund. No refunds will be issued after that date.
URI Foundation & Alumni Engagement welcomes individuals with disabilities to participate in its programs and activities. If you need accommodations or have questions about access to the event, please call 401.874.2242 at least five business days in advance. For TTY assistance, please call the R.I. Relay Service at 711.
Rhody Gear for Sale at the Reception
Women's basketball t-shirts available for $15 each.
Rhody striped scarves available for $20 each.
Limited quantities!
Sign Up for Text Alerts
Don't miss out on the fun! Receive text alerts about URI Alumni Engagement events and activities during the men's and/or women's basketball tournaments.