Back to All Events
Volleyball Homecoming Reunion
October 14, 2023
4-5:30 p.m.
Student-Athlete Study Lounge
Keaney Gymasium, Room 113
3 Keaney Road
Kingston, Rhode Island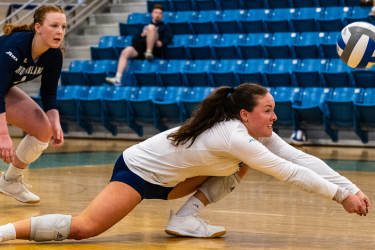 Register
Volleyball alumnae and parents of current volleyball student-athletes are invited to a special reunion during Homecoming Weekend! Catch up with former teammates, friends, and parents over cocktails and apps before cheering for the URI team as they take on VCU in Keaney Gym.
Reunion cocktail hour is 4-5:30 p.m.; match starts at 6 p.m.
Cost: $10; includes light appetizers and one drink ticket. Cash bar available.
Register by: Friday, October 6, 2023
Refund Policy
Cancellations received by Friday, October 6, 2023 will be honored with a full refund. No refunds will be issued after that date.
URI Foundation & Alumni Engagement welcomes individuals with disabilities to participate in its programs and activities. If you need accommodations or have questions about access to the event, please call 401.874.2389 at least five business days in advance. For TTY assistance, please call the R.I. Relay Service at 711.