Back to All Events
Southwest Florida Network Annual Holiday Luncheon
December 3, 2023
11 a.m.-2 p.m.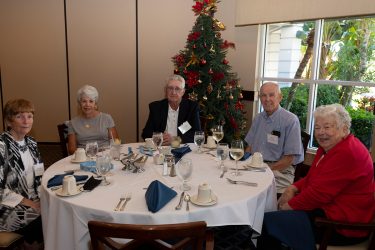 Register
Join us for our festive annual holiday tradition featuring a pre-lunch reception with open bar hosted by the Oliver Watson Society and a presentation by Michele Nota, Vice President, Alumni Engagement, who will share the latest news and updates from URI.
Cost: $30; includes cocktail reception and lunch
Register by: Friday, November 17, 2023
Refund Policy
Cancellations received by November 17, 2023 will be honored with a full refund. No refunds will be issued after that date.
URI Foundation & Alumni Engagement welcomes individuals with disabilities to participate in its programs and activities. If you need accommodations or have questions about access to the event, please call 401.874.2242 at least five business days in advance. For TTY assistance, please call the R.I. Relay Service at 711.