Back to All Events
Rhody Cares: Basic Needs Insecurities Webinar
April 19, 2023
12-1 p.m. ET via Zoom
Zoom link provided upon registration.
Register
Did you know that URI students dealing with basic needs insecurity for food, housing, health care, technology, transportation, and childcare face significant barriers to graduation?
Join Barbara Sweeney, coordinator for food security outreach, for a discussion to learn about the resources and support services in place to help students navigate and overcome these obstacles, including the URI Student Action for Sustainability. To further the conversation, students will be spreading the word about food insecurity at URI and supporting students in need by donating dining dollars.
Please consider supporting students in need by making a gift directly to the URI Students First Fund.
Register by: Friday, April 14, 2023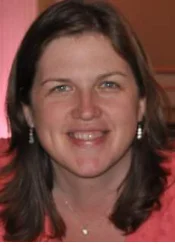 Barbara Sweeney '93, MSW, MPH, LCSW, CFLE
Barbara is the coordinator of food security at URI and part-time faculty member in the Department of Human Development and Family Science. In this position, she is responsible for coordinating URI's basic needs pantry, the Rhody Outpost, supporting individual students experiencing food/housing insecurity, and addressing overall basic needs insecurity policies and practices at URI. Prior to her current position, she was the Project Manager for an interprofessional health initiative at URI.
URI Foundation & Alumni Engagement welcomes individuals with disabilities to participate in its programs and activities. If you need accommodations or have questions about access to the event, please call 401.874.2242 at least five business days in advance. For TTY assistance, please call the R.I. Relay Service at 711.