Back to All Events
GSO Public Lecture Series: Oceans Tell Stories Through People
February 7, 2023
5:30-7 p.m.
Coastal Institute Auditorium
URI Narragansett Bay Campus
218 South Ferry Road
Narragansett, Rhode Island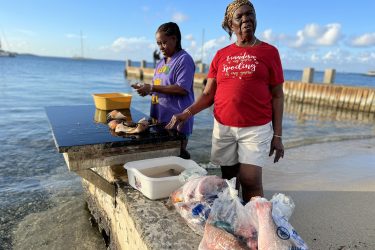 Register
Join us as the spring Graduate School of Oceanography Public Lecture Series continues!
Immerse yourself in a series of narratives that recenter identity and emotion in our understanding of the world's oceans, told from a place of maritime culture, deep personal connection, perseverance, hope, and concern. These interconnected narratives will be delivered through an evening of art, music, imagery, and storytelling.
Doors open at 5:30 p.m. and refreshments will be served. Program begins at 6 p.m.
Event Organizers and Speakers:
Kendall Moore, Departments of Journalism and Film Media
Alex DeCiccio, Inner Space Center at GSO
Amelia Moore, Department of Marine Affairs
Melva Treviño Peña, Department of Fisheries, Animal, and Veterinary Sciences
Wanda Hopkins, Narragansett Indian Tribal Elder; English M.A. student; URI Staff Member
Joe-Silem Enlet, Marine Affairs Ph.D. Student
Ryan Campos, Inner Space Center at GSO
This event will not be livestreamed, however a recording will be available on the GSO YouTube channel soon after.
Cost: Free
Register by: Tuesday, February 7, 2023
SAVE THE DATE
Upcoming GSO Public Lecture Series events:
March 7 – Women in Ocean Science
April 26 – Local and Global Climate Change Impacts
URI Foundation & Alumni Engagement welcomes individuals with disabilities to participate in its programs and activities. If you need accommodations or have questions about access to the event, please call 401.874.2242 at least five business days in advance. For TTY assistance, please call the R.I. Relay Service at 711.