Back to All Events
Faculty Office Hour: Emmett Goods
November 15, 2023
12-1 p.m.
Zoom Webinar
(Link provided upon registration)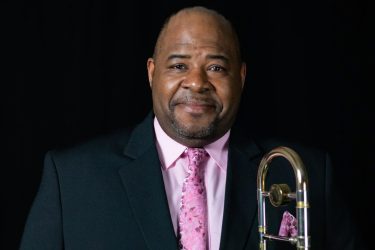 Register
Take a tour of the arts with Faculty Office Hour this semester!
Visit with professors from the departments of art and art history, music, and theatre to hear about their own work, their teaching, and how they each use their chosen medium to advocate for social justice.
These webinars are hosted by URI Digital Content Strategist Marybeth Reilly-McGreen.
Emmett Goods is an assistant professor in the Department of Music. A native of Pittsburgh, he attended the Pittsburgh High School for the Creative and Performing Arts and studied briefly at Berklee College of Music before earning his bachelor's degree in jazz studies from the Hartt School of Music under the direction of legendary trombonist Steve Davis. He earned a master's degree, also in jazz studies, from Georgia State University and a Doctor of Musical Arts in trombone performance from West Virginia University. Dr. Goods has performed and recorded with a wide range of well-known artists from the jazz, pop, and Latin genres including Billy Taylor, Eddie Harris, Aretha Franklin, and Gladys Knight. He has also performed with classical orchestras and chamber ensembles, made television appearances, and leads his own jazz groups. Before joining URI, he was a private instructor and teacher/band director at several public and charter schools, assistant director of bands and brass instructor at Benedict College, adjunct professor at Goodwin College, and visiting professor at Springfield College.
Cost: Complimentary
Register by: Wednesday, November 15, 2023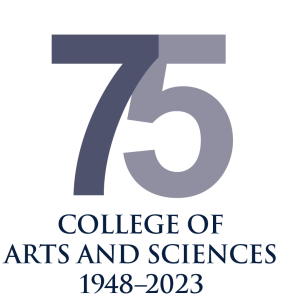 URI Foundation & Alumni Engagement welcomes individuals with disabilities to participate in its programs and activities. If you need accommodations or have questions about access to the event, please call 401.874.2242 at least five business days in advance. For TTY assistance, please call the R.I. Relay Service at 711.